Welcome to UP&UP Project
UP&UP upscaling trainers and educators' competencies on gender based violence to UPscaling awareness among young people against violence
The Project
news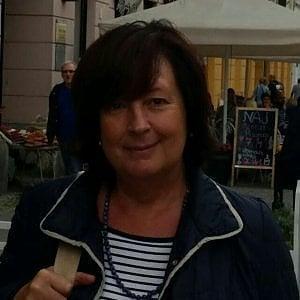 FR – Rita Biancheri est professeur de sociologie des procès culturels au Département des Sciences Politiques de l'Université de Pisa. Elle s'occupe des études appliquées à différents domaines d'enquête, notamment la famille, la formation et les soins de santé. Elle est l'auteur de monographies et de nombreux articles nationaux et internationaux sur ces sujets.
Elle est Chef scientifique du Groupe Multidisciplinaire pour la Santé et la Sécurité. Elle a coordonné le projet européen TRIGGER (Transforming Institutions by Gendering contents and Gaining Equality in Research 2014-2017). Elle a été Présidente du Comité pour l'Égalité des Chances de son Université et Présidente de la Conférence Nationale des Organismes pour l'Égalité des Chances des Universités Italiennes.
Parmi ses publications les plus récentes:
R. Biancheri (2019), L'epoca dell'individualismo affettivo. Come cambiano le relazioni di coppia,Pisa ETS
Biancheri R. Spatari G. (2018) (a cura di) La situazione italiana a un quarto di secolo dalla Conferenza Mondiale sulle Donne di Pechino. Il gap di genere tra ostacoli nel mondo del lavoro e stereotipi culturali, Pisa ETS
R. Biancheri (a cura di) (2014), Genere e salute tra prevenzione e cura, Salute e Società, n°1
Biancheri R., Ruspini E. (a cura di) (2015), Interpretare il genere. Nuove tecnologie, dinamiche di salute e professioni, Pisa University Press
Biancheri R. (a cura di) (2016), Culture di salute ed ermeneutiche di genere, Salute e società
EN – Rita Biancheri is a professor in sociology of cultural processes at the Department of Political Sciences of the University of Pisa. She deals with gender studies applied to different fields of investigation including, in particular, family, education and health care. She is author of monographs and several national and international articles on these issues. She is the scientific Head of the Multidisciplinary Group for Health and Safety. She coordinated the European project TRIGGER (Transforming Institutions by Gendering contents and Gaining Equality in Research _ 2014-2017). She was the Chairman of the Equal Opportunities Committee of her University and the President of the National Conference of Equal Opportunities Bodies of Italian Universities.
Among her most recent publications:
R. Biancheri (2019), L'epoca dell'individualismo affettivo. Come cambiano le relazioni di coppia,Pisa ETS
Biancheri R. Spatari G. (2018) (a cura di) La situazione italiana a un quarto di secolo dalla Conferenza Mondiale sulle Donne di Pechino. Il gap di genere tra ostacoli nel mondo del lavoro e stereotipi culturali, Pisa ETS
R. Biancheri (a cura di) (2014), Genere e salute tra prevenzione e cura, Salute e Società, n°1.
Biancheri R., Ruspini E. (a cura di) (2015), Interpretare il genere. Nuove tecnologie, dinamiche di salute e professioni, Pisa University Press
Biancheri R. (a cura di) (2016), Culture di salute ed ermeneutiche di genere, Salute e società.ure di salute ed ermeneutiche di genere,

 

Salute e società